Oh, how the days are packed! You are possibly a parent, a grandparent, a cook, a chauffer, an employee, an employer, a coach, a volunteer and an all-around, master-mind scheduler. The thought of it all is just exhausting! Do you really have time to be a landscape designer, general contractor and crew too?
See how CM's was able to work with Mike and Paula's hectic schedule to install a project that can be a gathering place to create memories with family and friends for years to come.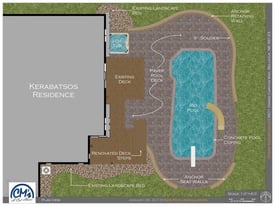 Visit www.cmscustomlawn.com to see how CM's has worked with other homeowners to build their outdoor living spaces.
At CM's, it's our job to create the best project for you without placing a burden on your time. CM's can create a design for you to review at your own pace, help with selections, pull permits, serve as the general contractor and reduce the amount of time you need to spend on the project.